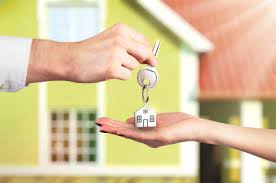 Do you want to sell your house quickly? There are a few strategies you can employ that will help you achieve your goal. It is important to keep in mind that small changes can really affect the sale of your home. If you want to know what to do, read on for helpful advice.
1. Keep the bathrooms clean. It is important to reduce clutter throughout the house. However, nothing turns off a buyer like a dirty bathroom, and those feelings will transfer over to the house as a whole.
2. Reduce clutter. You may not be a hoarder, but chances are, you have accumulated a lot of "stuff" over the years. Get rid of as much as possible. Pack away personal effects. You want the buyer to be able to picture themselves living in your home, which is hard for them to do if your pictures are still all over the walls.
3. Pay attention to how your home smells. Particularly if you have pets, you want to make sure that potential buyers do not walk into your home and immediately realize that a dog or cat is inhabiting the property.
4. Don't just throw all your junk into your closet or basement. Buyers are likely to look in these places because they want to know how much storage you have. That will be difficult to gauge if these areas are crammed full of stuff.
5. Don't forget about curb appeal. When a buyer gets a positive impression of your home from the outside, those feelings often transfer over to the inside as well. Power wash the exterior, keep the grass cut, and make sure everything looks organized.
6. Empty the home prior to a showing. There should not be any family members or pets on the premises when the potential buyers show up.
7. Did you have a leak in the past? Make sure the problem has been remedied and then paint the offending areas so that buyers do not see evidence of the problem. It may worry them and scare them off.
If you simply want to get your house sold, and you don't want to invest in any repairs, think about speaking to home buyers that pay in cash. Cash home buyers often purchase properties sight unseen. Simply get in touch and determine what you are willing to accept for your house.